I received a truckload of Human Nature personal care items last Christmas, and I'm proud to say that I did.  Everything here except the lip balms were received as gifts :).
IN PHOTO: Sunflower beauty oil,
1 Luxury body scrub – Cocoa Butter, Lemon Grass, Brown Rice,
1 Make-Up Remover – Honey & Cocoa Butter
1 Shampoo – Aloe Vera & Lemongrass,
1 Nourishing Conditioner – Lemongrass & Mango butter
3 Lip Balms (purchased at trade expo) – Peppermint, Choco Vanilla, & Mandarin Orange
Have you ever bought or tried any of these products by Human Nature?  Perhaps if we all knew more about the brand's noble and truly admirable start we'd embrace this line more.  Human Nature was birthed by three admirable people, Anna Meloto-Wilk, Dylan Wilk and Camille Meloto.  All three were Gawad Kalinga volunteers who were exposed early on to the harsh realities of poverty in the Philippines and now burn with a desire to do more for the country.  Dylan Wilk is the British former multi-millionaire who lived "THE LIFE" and realized that there in his heart was an unquenched thirst for relevance.  He gave up a life of English luxury and moved to the Philippines to focus on helping the poor, what a handsome heart?!!  Here he met his wife, Anna Meloto who he has partnered with in the birth of Human Nature personal care along with her sister.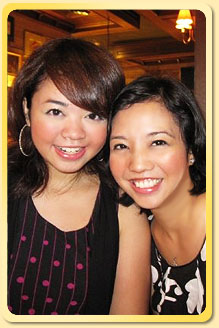 The products are made of high quality organic ingredients and zero harmful chemicals.  I honestly must say, apart from the packaging design, (sorry, yes, the truth is a double edged sword) the actual products are surprisingly good and definitely world-class and this local and organic endeavor reaps Bless My Bag's utmost praise.  To share my thoughts with you about the quality, I've sampled the delightfully fragrant Luxury Body Scrub for you.  Continue reading to see this body scrub up close and read my thoughts about it!
The product comes in an uninteresting round plastic tub with a label design that I think says it all and does the job, but doesn't win you over.  I don't mean to be harsh, I'm SUPER proud of these products, but my mom and I agree that the packaging layout and design could do wonders for sales with a lot more improvement.  However, one thing that these labels do get across is that these products won't cost you an arm and a leg.  They're quite affordable and reasonably priced.  I'm only disappointed that the scrub doesn't come sealed for freshness beneath the lid.  Maybe as this humble personal care brand grows they might take that into consideration.
When you open the plastic tub, right away the invigorating and awakening allure of a significantly Asian scrub hits the olfactory senses.  The fragrance of lemongrass (which I thought was ginger) is caught in a luxuriously thick but fluffy cocoa butter and brown rice cream.  I'm guessing that the granules you see above are bits of brown rice, but I can't confirm that yet :).
I tested the scrub on my hands and forearms in the sink, but not all over my body just yet.  IT DID leave my hands and arms significantly softer and more inviting to hold. I felt the difference.  I'm happy that I wasn't wasting time slathering just any strong smelling scrub that didn't perform.  This scrub is a win in terms of results for me.  I have to admit,  I do not love lemongrass, but I don't hate it either.  I found a teeny-tiny pocket in my brain carrying the realization of something odd but acceptable, that the familiarity of lemongrass/"tanglad", a commonly savory kitchen ingredient, found its way into my bathroom.  For a nanosecond, a whole roast pig/lechon flashed in my memory.  The scent itself is not unattractive as something for personal care, but if you're in the kitchen often or love Asian food the smell of lemongrass can lead you mentally to the dinner table.  My arms didn't smell ready for roasting thankfully, they smelled of the Asian outdoors and once rinsed off that scent isn't overpowering at all.
If you're interested in purchasing anything from Human Nature check their site here if you want to shop from the site directly click here.  To find Human Nature direct branches click here.