This nail polish was supposed to be one of my new year posts, then suddenly the blog went haywire and I couldn't write about my individual presents.  So here it is, my, sparkly, shiny, rainbow-esque NUBAR polish in Gem.
The multicolor shimmer does remind me of Bobbie's WengWeng polish which I reviewed here.  I'm so "gigil" to wear that Bobbie shade again I just haven't had time to paint my nails at the moment.  This Gem shade by Nubar is much more wearable though with its neutral translucent lavender base.
Its beautiful rainbow sparkle isn't overly distracting because it only shows off in direct light.  I think it would be lovely to wear on my toes, too.
Nubar Gem is a pretty enchanting shimmer shade that'll easily blend in with whatever you're wearing.  It was very sweet of Charlotte of Lipglossiping the blog to send me this for Christmas.  I'm glad I own it :).  Oh, by the way, Charlotte won the pinnacle award for Best Beauty Blogger over at London's Johnson & Johnson Beauty Care Journalism awards, click here to read about that.   Isn't it great that we're somehow in touch with one of the UK's finest and wittiest beauty bloggers?  Here she is with her daughter Leila…photo taken by her husband Mr. L last December when Leila first encountered snow.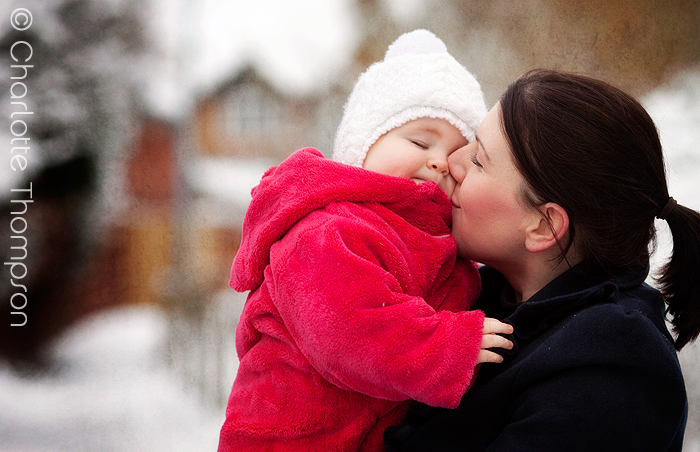 Isn't it lovely being able to make that kind of a connection from half way around the globe? 🙂