Mom shared that she was going to Hong Kong for an overnight work trip and she asked me four magic words "What do you want?".  I could only hope for one luxuriously fragrant thing, my very first  Diptyque candle.  If there was going to be a scented candle featured for the first time on BlessMyBag this would have to be it, Diptyque's highly in demand, best-selling Baies Candle.
What better way to light my Diptyque Baies candle than with these pretty in pink Langham hotel matches?  They're not just pretty, they strike a flame in a half-second.   Diptyque are French purveyors of some of the finest scented candles in the world and the business actually began with 3 artisan colleagues who partnered in 1961.  They opened shop at 34 boulevard Saint-Germain to showcase their avant-garde fabric designs and then introduced candles with perfumed wax as an accompaniment to their original wares.
Customers are then smitten with the candles which are an instant olfactory hit.  Diptyque showcased the first official Diptyque candle in 1963 and their first range of fragrances were released in 1968.  They've been in the business for 51 years now.  The Diptyque Boutique (repeat 5x if you can lol) in Hong Kong is located at the International Finance Center (IFC) mall.
The scent of this Baies candle dispels any doubt one might have about Diptyque's preceding reputation.  A waft of this Baies candle bears notes of roses in bloom embraced by the deep warmth of black currants.  In my mind it's the perfect waltz of fruity and floral.  When Mom, Dad and I smelt the box as we opened it, eyes rolled back.  My dad is a hygiene freak and loves strong fragrances.  Having lived as the son of a Vatican Diplomat in Rome for 3 years he's sampled some of the best and he loves smelling lotions, salves, and colognes in bottles and that's an added bonus to me as a beauty blogger.  To me, it smelled like Christmas but not in a stereotypical way, it's a more refined sort of scent and it also brought me back to the time when Baguio didn't smell like diesel fumes, when the hints of pine in the breeze still hit you if you had your car window open.  I don't think this candle actually contains notes of pine but it brought me back to that time in my life and the Christmas accent in the fragrance combination isn't overwhelmingly Christmas-y.  Mom says she paid roughly Php1800 for this mini candle here which is a bit bigger than a shot glass.  Your jaw dropped, yup, they're expensive but undeniably memorable and they come in a bigger standard size which would cost about Php2100 (or more in Rustan's) as I estimate from the Diptyque website.  This Baies candle and the Langham pink matches have reawakened my childhood joy of lighting candles.
My mom also bought Diptyque fragrances for both herself and Dad, more on that next time.
"One Candle lights one candle, Two Candles light four, and when they shine there is no darkness anymore…" – Everlasting Light music album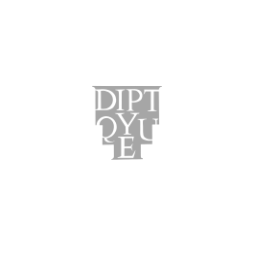 I think I know what I want on my birthday, 1 more Diptyque Candle in a different scent (I'm eyeing  Feu de Bois which is a "sophisticated accord of woods") or one of their scent ovals which is a fragranced oval you keep or hang in drawers, wardrobes,  baskets, bags or wherever to keep a scent going in the area.  A limited range of Diptyque products is available at Rustan's Makati and Rustan's tower Shangrila-Plaza mall.  Diptyque products are expensive but they're made with love and are an absolute delight to own.