Who is Ellis Faas?  She's a Dutch make-up artist whose professional expertise, ingenuity, technical skill, and keen creative craft eventually spawned her self-named makeup range which is nothing short of chic, high-end, and futuristic all at once.  The Ellis Faas makeup range starting from November is now available here from StrawberryNET HK, which means…hello…we have access to it!  Hers was one of those product launches that hit the news near the end of 2009 before it was officially released in February of 2010 and when I caught wind of it it felt like the sort of brand I'd never ever get to touch because it's just so…far up there.  It's even way more up there and exclusive than the luxury brands at boutique counters you can waltz over to in high street department stores.  Ellis Faas only happens to be one of the best and most gifted makeup artists in the world.
Having worked for many years in her career with top designers and brands like L'Oreal Paris Ellis is most famous for her own range of products which exactly presents itself as the world's ultimate makeup arsenal like no other.  Read more to see what the products look like and what I mean when I say that.  I've also included a video review by Lisa Eldridge on this product range at the end of the post.
Most of the products come in pen applicators, even the cream eyeshadows, and there's a heavy capsule kit (which looks somewhat nuclear) which the product pens fit into.  It'll now take you 2 seconds to guess what 007 could have gotten M this Christmas, that is had they decided to "make a run for it" (watch Skyfall, you).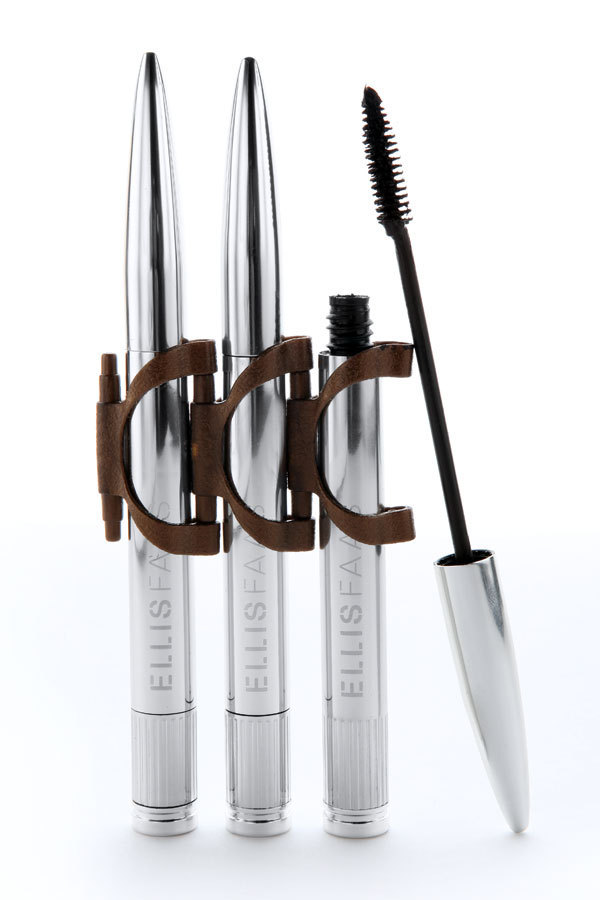 Ellis Faas products are understandably pricy, but when applied on the face are reportedly nothing short of perfection when it comes to feel and finish.  These formulations do not appear as if they were bought from just any store…they look concocted and deliberately formulated to merge with human skin.  The individual products can be bought separately from the kit if budget is a concern.  You can see that the cause for seemingly extortionate prices on the products is all the metal packaging our guys would love, but this I'd say is arguably worth its weight in "gold".  Watch Lisa Eldridge's video review of Ellis Faas Makeup products below, it's not a new video, she uploaded this one on January 4, 2010, and the only con she had with these products, apart from the price, was the weight of the kit.  The products (with the exception of the much coveted container…"IKR") are now available on StrawberryNET HK at this link.