Spiked by a slightly icy spring breeze when I walked those perfectly imperfect streets with cop car sirens blaring in the distance there was a sense of the Big Apple being mine for the moment for some reason (duh, Julia it was your birthday week lol) and I can't quite put my finger on why but it's an amazing gutsy feeling…it's like something about New York hits you without warning just as soon as you get there.  So does this sweet, musky, and spicy scent inspired by the city that never sleeps. DKNY have since my return released a fragrance entitled My New York or MYNY.  I think any person who enjoys NY in general will agree that to name a perfume this way fits the experience for one in the city.  New York in itself is without a doubt tailor-fit and not to mention zoned for the inspired  individual, and it isn't a city for the faint of heart.  The bottle is heart-shaped glass topped by a lid meant to resemble a cityscape.  By the way, shooting the perfume in the daytime didn't seem to fit my memory of New York because truth be told I really hardly slept, haha.  MYNY by DKNY is a warm, sweet, faintly fruity and musky scent that isn't subtle but I can already tell it's the sort of intense scent that can certainly grow on you as it lingers softly towards the end of the day.  Expect to glow with a sensual sort of sweetness as time passes.
"The new fragrance DKNY MY NY was developed by Trudi Loren in collaboration with IFF. Top notes of the composition provide a blend of raspberry, pink pepper and galbanum, followed by Egyptian jasmine, freesia and orris in the heart. The base encompasses patchouli Heart LMR, vanilla absolute, musk and ambergris."

MAIN ACCORDS: sweet, patchouli, musky, fruity, soft spicy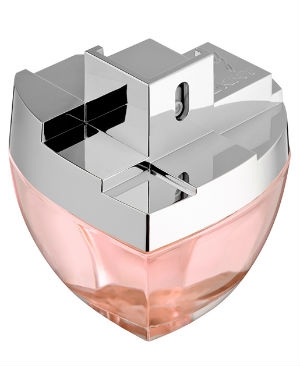 DKNY MYNY 50ml (P3,650)
DKNY MYNY 100ml (P4,650)

Available at Rustans Makati and Rustans Shangrila.
It feels like I blinked and just like that half a year has passed since I landed in New York City for the first time last spring in April.  Eleven days there slipped like sand through a sieve  and then suddenly the credits rolled like the back end of an indie film.  That's as close as I can get to describing my stay in NYC it was just too brief for words but every moment remains joyfully vivid.  My wonderful trip to NYC wasn't without its share of unplanned stuff at the front when I arrived and a bit of misadventure (I didn't get to mark off half of my sights-to-see checklist, boo) but God was faithful to round off the whole rollercoaster-ish trip with cherry blossoms and special bonding moments with my cousin and friends that I never would have had otherwise.  Suffice it to say He's like totally mysterious like that in the way He allows things to come together.
Every moment high or low colored the trip as a memorable adventure for me and I still want to go back primarily for work in the future.  I wouldn't be completely honest if I didn't say that I now understand why people go on and on about New York even if they haven't returned in years.  Just 3 days in when I arrived and though jet-lagged I was already smitten by my surroundings, Duane Reade (duh lol), and the thrill of possibility that hung at every street corner regardless of my sleeplessness.  After returning home I totally understood why seasoned British thespians like Ian McKellen and Patrick Stewart keep on spouting about how they  "Simply love the place…".  The city is unforgettable and makes you almost feel like you'll never take in enough unless you stay for a couple of months…but then again after that you may want to stay for awhile longer.  That's the truth about NYC, something about it gets to you.
By the way DKNY have a special promo on so you can get a chance to win your very own MYNY scent, create your own holographic MYNY heart here at this link and get a chance to win a DKNY MYNY Fragrance Gift Bag.  Go to MYNY's website at this link MYNY.DKNY.com to create and generate your holographic MYNY heart image using your photos, save that image and post it to Instagram and tag @SampleroomPH with the hashtags #sampleroomph #DKNY #MYNY.  To qualify for the prize, you must also be a fan of the DKNY Facebook page: facebook.com/DKNYFragrances.
Leave a Comment